Foobar2000 – Best Of Media Player for Audiophiles
Foobar2000 is a free music player for high sound quality and extremely powerful.
It is quite popular by Lossless-fan because the sound that foobar exported is completely original. The two most outstanding advantages of Foobar2000 are the ability to read most Audio formats and the ability to customize the interface with the full functionality of a top music player.
This is open source software so you can add plugins, available skins or homemade skins.
Main features
Supported audio formats: MP3, MP4, AAC, CD Audio, WMA, Vorbis, Opus, FLAC, WavPack, WAV, AIFF, Musepack, Speex, AU, SND… and more with additional components. (SACD, APE, DTS…)
Converter  with over 300 different file formats to wav, flac, acc, mp3, opus …
Gapless playback.
Advanced tagging capabilities.
Support for ripping Audio CDs
Full ReplayGain support.
Customizable keyboard shortcuts.
Open component architecture allowing third-party developers to extend functionality of the player.

Skin Foobar 2000 Ver.2 reel to reel by vo7210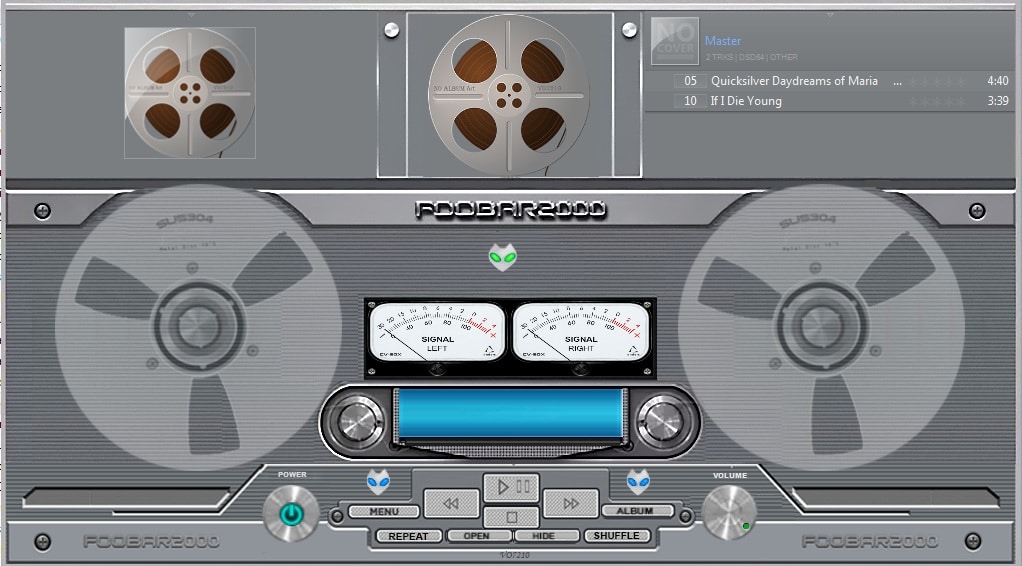 Skin Foobar 2000 Ver.3 Denon fix

 Skin Foobar 2000 Ver.4 Sound system 2.0 by hdvietnam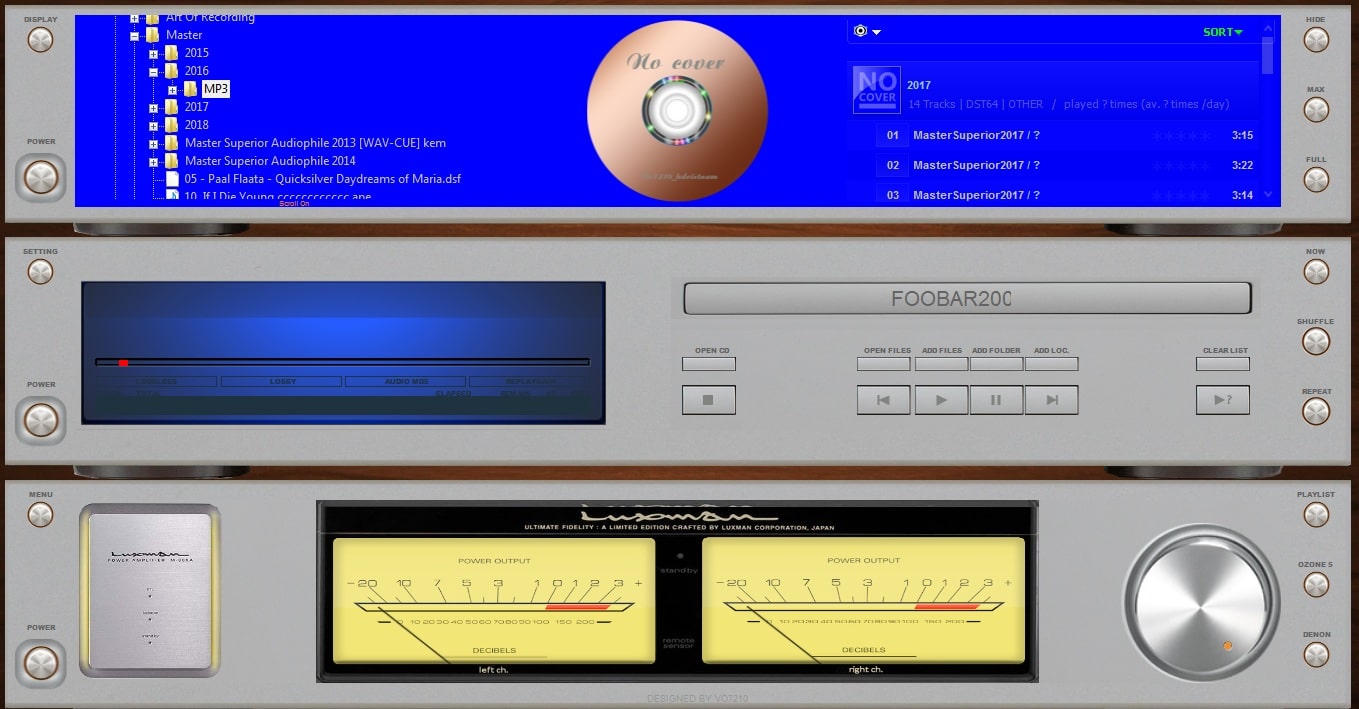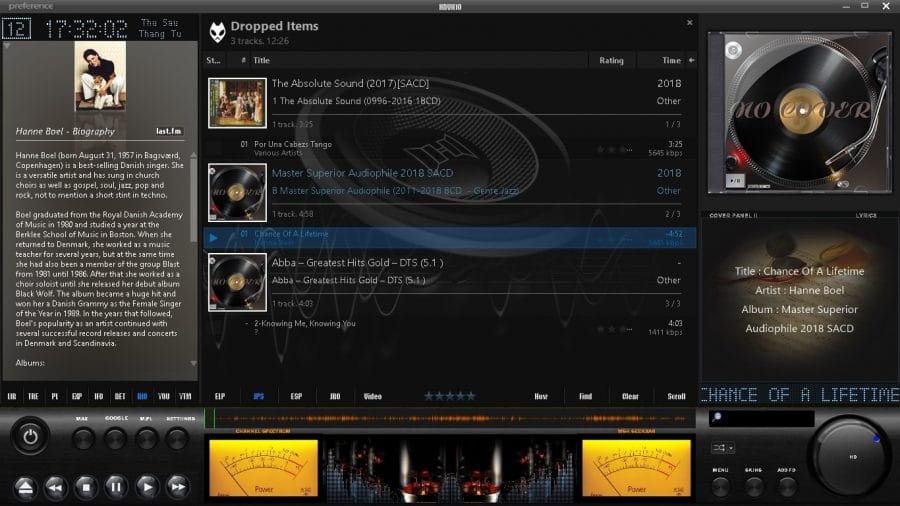 Other software JRiver Media Center
Thank you for your attention.